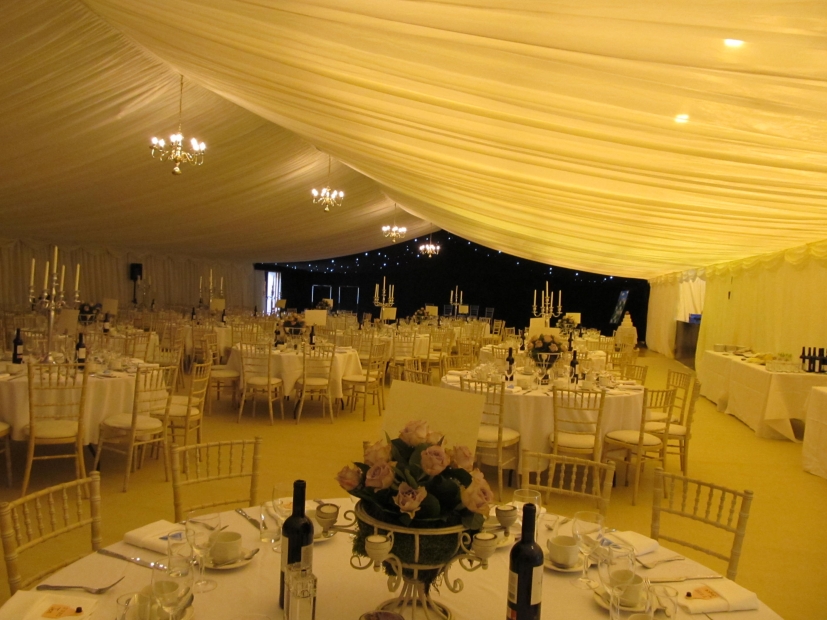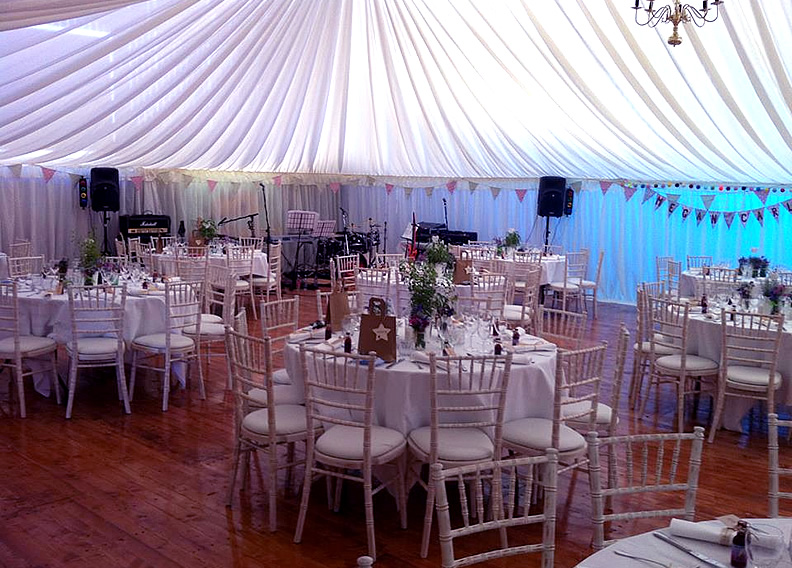 Agricultural and industrial buildings can be transformed from the mundane into spectacular wedding venues.
How?
Our marquees are so versatile that they can be erected inside suitably-sized buildings. The transformation is so awe-inspiring that we we have even seen the entire wedding day – from the ceremony to the final dance of the evening – held in our wedding marquees erected inside everyday, unassuming buildings.
From elegant and simple to something gloriously outrageous, the flexibility of styles and range of interior colours of our wedding marquees for hire ensure that we can cater for all occasions.
All our linings are manufactured to the highest standard and are flame retardant.
Framed Pavillions and New Century Marquees are available in various sizes.
If you would like more information, please contact us or request a quote.