At Cheviot Rentals, our experienced and professional staff will help you to choose the most suitable type of marquee for your event whether it be a wedding, corporate event or simply a private party. We can provide assistance with all of your arrangements, including furniture, lighting, flooring and catering.
Whether your site is big or small we will have a marquee for the occasion as you can choose from our extensive range of framed pavilions and new century marquees.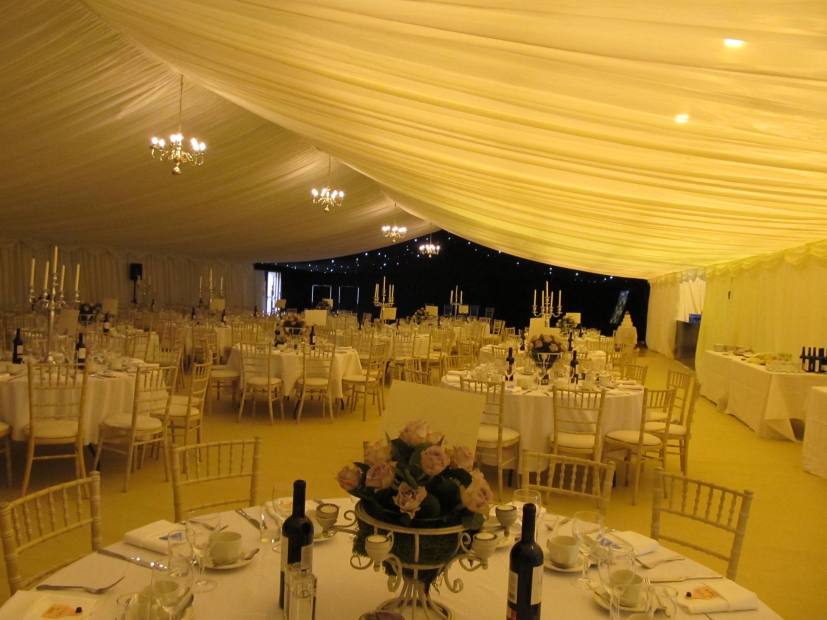 Framed pavilions are a modern style of marquee that do not have any internal poles of external ropes. This makes them very suitable when space is restricted eg a town garden. They can also be erected on hard surfaces and secured to the ground with weights although pegs are recommended especially in severe wind conditions. For a winter event, they would be more suitable than a traditional style marquee as they can withstand heavy falls of snow. Framed marquees can also be fitted against the side of a house, providing more room for a party. All of the marquees are made from flame retardant PVC manufactured to the highest standards.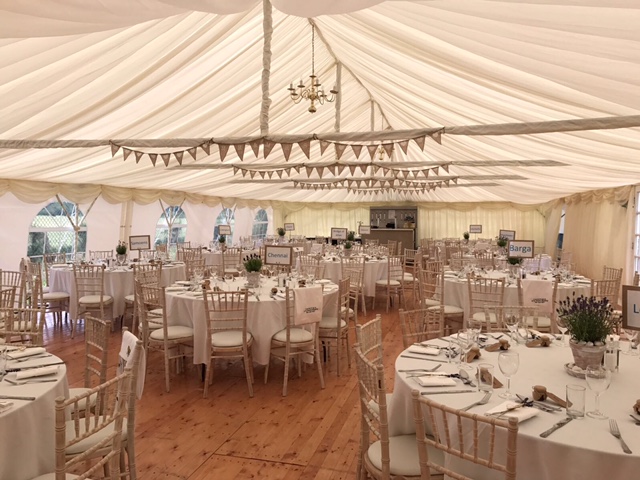 New century marquees may look like a traditional style marquee but there is nothing old-fashioned about its design and elegance. It still uses internal supporting poles but the PVC coated polyester fabric has been specially engineered for wind resistance and the aerodynamically designed surface fabric will remain taut at wind speeds up to 65mph. They are secured with straps and pegs so do not require huge amounts of space outwith the perimeter of the marquee. Inside the interior space looks fabulous with or without a lining. With a lining, the marquee is transformed into a graceful setting to complement the theme of your event.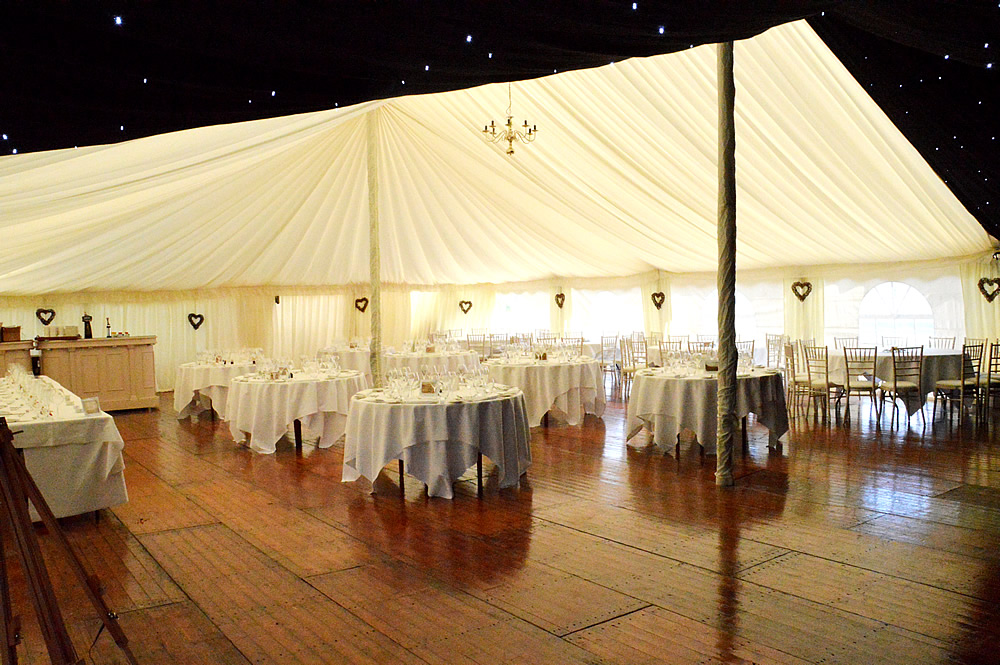 Framed Pavillions and New Century Marquees are available in various sizes.
If you would like more information, please contact us or request a quote.